Dental Implants in Nashville, TN
A smile is for life, but when you lose a tooth you want a false tooth that's for life. Fortunately, dental implants can breathe new life into your smile, filling gaps and giving you back the beautiful smile you once had. Here in Nashville, TN, Dr. Holliday and the team at Brentwood Dental Arts can help you get your smile back on track after tooth loss thanks to dental implants.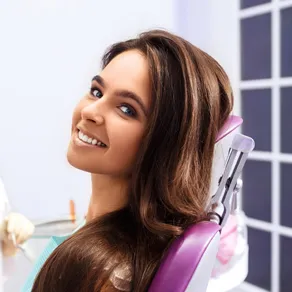 How Dental Implants Work
An implant is a small metal post made from titanium, making it a biocompatible dental restoration that the bone and oral tissue won't reject. Implants replace missing tooth roots, and our Nashville, TN, dental team will place the tapered metal post directly into the jawbone where the missing tooth used to be. Since the implant is made from a biocompatible material, the jawbone and tissue will grow around the implant until it's fully integrated. Once the implant is permanently embedded in the jawbone, then we can cement the false tooth (aka the dental crown) in place.
Getting a Dental Implant
Getting a dental implant does take time, so it's important to be patient. The good news is that implants are the only lifelong tooth replacement, making them worth the wait. The length of treatment will depend on how many implants you are getting and where they are being placed along the jawbone. While the process can take as little as six months it can often take up to a year or more. If you want to find out how long it could take to get your dental implant, ask our dental team at your upcoming consultation.
Good Candidates for Dental Implants
So, you think dental implants are exactly what you've been looking for when it comes to replacing your missing tooth, but now you want to know what makes someone a good candidate for implants. Ideal candidates for dental implants are healthy adults who maintain good oral health and general health. It's important to discuss preexisting health problems with our dental team, as a doctor or specialist may need to perform a thorough checkup to make sure you are healthy enough for this implant procedure. Ideal candidates will also be non-smokers and not pregnant or planning to become pregnant during their implant treatment.
If you would like to take the next steps toward getting dental implants, call Brentwood Dental Arts in Nashville, TN, at (615) 331-0402 to schedule a consultation with our team to find out if implants are right for you.